Hey there! This week is all joy as we get to remember our fave characters and to wonder how their lives unraveled after their story got taken away from us! *cries* This post got me all nostalgic because I love all of these books and characters and I just can't cope!
Top Ten Tuesday is a weekly blogging meme hosted by The Broke and The Bookish and this week's topic is Ten Characters You'd Like to Check In With! Here we go!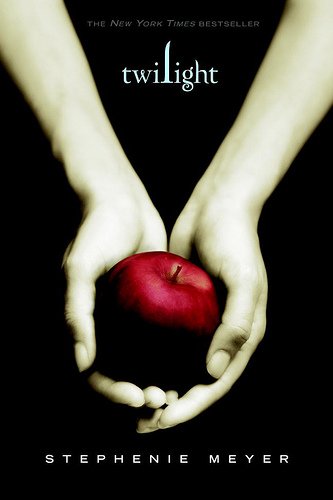 1. Harry Potter along with all of its characters. (OBVIOUSLY) I NEEEEEEEEEED MORE BOOKS. I NEEEEEED MORE HARRY. I NEEEEEED MORE HERMIONE. I NEEEEEED MORE RON. I NEEEEEEEEEED MORE EVERYTHING.
2. Mckenzie Bishop from The Archived by Victoria Schwab. I need ANSWERS!
3. Pia from Origin by Jessica Khoury. I'm just curious about how she carried on with her life!
4. Offred from The Handmaid's Tale by Margaret Atwood.
5. Edward Cullen from Twilight by Stephenie Meyer. YES! DON'T LOOK AT ME LIKE THAT YOU JUDGING LITTLE JUDGERS! #TeamEdward
6. Naomi Porter from Memoirs of a Teenage Amnesiac by Gabrielle Zevin.
7. Eleanor and Park by Rainbow Rowell. Because I want them to be together forever and ever so I need Rainbow to write a sequel or I'll go a little insane, okay?
8. Katniss Everdeen from The Hunger Games by Suzanne Collins. It's obvious, I'm very curious!
9. Miles Halter from Looking For Alaska by John Green. I loved Miles and I need more!
10. Patrick from The Perks of Being A Wallflower by Stephen Chbosky. He was one of the first gay characters I ever read about and I'm curious as to how life treated him!
Follow me on Twitter! @thebookishgod
Subscribe to my blog on BlogLovin'!