Oh, hi!
February was probably one of the worst months I've had lately, but it was productive in the reading realm. Let's go through my personal struggles this month. First, my grandma fell down and had to get surgery in her shoulder and then, my sister had mental health issues having to be hospitalized too. It has definitely been a challenging month for my family but we are blessed in many ways. Positivity is key!
While it could've gone better, my reading month has been a success! I've read 6 books and 2,212 pages in total. My goal for this year is to read at least 5 books per month and have a healthy balance between ARCs, new releases and backlist TBR books. I'm doing it for now!
The first read of February was BLOODEAF by Crystal Smith. I uploaded a review of this book here so if you want to read me ranting over this beauty of a book, check that out. This was easily one of my favourite reads of the year so far. I gave it 4.5 stars and I thoroughly enjoyed the characters and the story arc. It left me anxious to read book 2, which isn't coming out until next year. This one isn't even out yet! I would strongly recommend pre-ordering this book so you can have it as soon as it comes out on March 12th, as I have!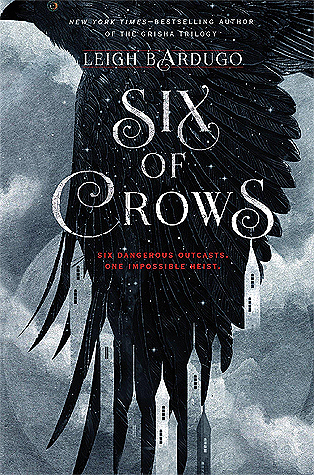 Six of Crows by Leigh Bardugo was another one of my favourite reads so far. I also gave it 4.5 stars because I did have a minor issue with it. The review is coming this week and if it keeps growing, it will be my longest review yet. I will probably have to cut more than half so it's of a decent length. I have a lot of things to say because Leigh Bardugo makes me feel things and I have to share those things or I will burst. Thanks.
I will just say that Six of Crows feature one my favourite set of characters ever. I need more in my life and this is promising to be one of my fave duologies to ever grace the book world.
Leigh Bardugo was a recurring author in my reading list this month. I finally finished the Grishaverse trilogy and this is probably the book that I enjoyed the most. I rated Ruin and Rising 4.5 stars. It's a close race with Siege and Storm but in this book, I saw things that bothered me being fixed and characters that annoyed me getting nice little redemptions. I've seen people being upset at the ending but, honestly, it was the only ending that made sense to me. If you want to convince me otherwise, DM me on Twitter and I will gladly fight you.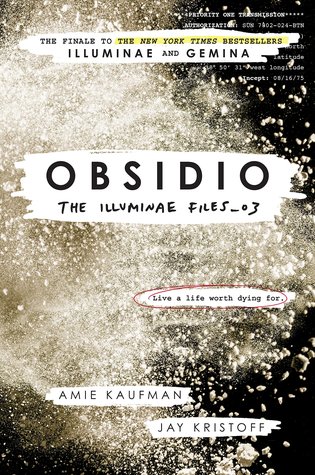 I am on a roll finishing trilogies and series, which was a year goal too. Obsidio was epic and I need more. I rated this book 4 stars and while Gemina is still the book I liked the most in the series, Obsidio was still a good ending to the trilogy. I think it could've had a little more action but it was definitely nothing short of amazing! I almost had a heart attack when I read we might get a prequel series. In fact, I think the announcement should be coming very soon since Jay Kristoff has been hinting at something Illuminae-related coming. I am praying to the book gods that we get it earlier next year!
Hyped books call to me because I either get to fight everyone or share my love for the book with all of you. In this case, I have no other choice than to fight every single person who voted for Elevation by Stephen King to win the GoodReads Choice Awards. Listen, I did like it enough to give it 3 stars. I just don't think it's good enough to win any kind of award. It was a cute little entertaining story but it lacked substance. The plot was lacklustre and it took me a long while to get into the story. The characters were bland at best and the f/f romance rep felt forced. This is one of the first books with LGBTQ+ rep that I didn't enjoy and I just think it could've been done a lot better. Also, the main character is kind of a dick.
Every Heart a Doorway was a hell of a revelation this month. I've read mixed reviews about this series but I personally loved the format. This series consists of 4 short novels, each of them following different characters. Every Heart a Doorway introduces us to a set of charming characters and a world full of magic. I loved the school vibe and the world building was great to me. In just 170 pages we get a good idea of the world these kids live in and how the door system works. That deserves some recognition! I can't wait to read the rest of the series, which you will probably see in my March wrap-up!
These are all the books I read this month. I hope you enjoyed all the mini-reviews. Since this post format is a little new to me, don't be afraid to tell me how I might be able to improve my wrap-ups!
Which books have you read this month? Have you read any of these? Let me know in the comments!