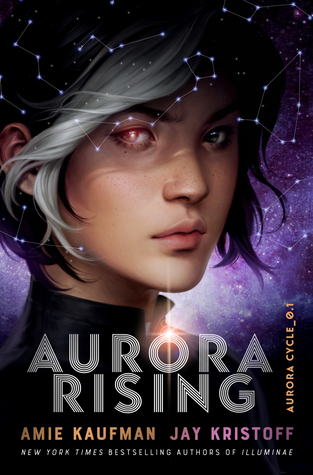 Author(s): Jay Kristoff and Amie Kaufman
Publisher: Rock The Boat/Knopf Books for Young Readers
Rating: 4.5 stars
ISBN: 1524720968
Release Date: May 7th, 2019
GoodReads | Amazon | BookDepository
Summary:
The year is 2380, and the graduating cadets of Aurora Academy are being assigned their first missions. Star pupil Tyler Jones is ready to recruit the squad of his dreams, but his own boneheaded heroism sees him stuck with the dregs nobody else in the Academy would touch…

A cocky diplomat with a black belt in sarcasm
A sociopath scientist with a fondness for shooting her bunkmates
A smart-ass techwiz with the galaxy's biggest chip on his shoulder
An alien warrior with anger management issues
A tomboy pilot who's totally not into him, in case you were wondering.

They're not the heroes we deserve. They're just the ones we could find. Nobody panic.

A copy of this book was given to me by the publisher in exchange for an honest review.

My obsession with his book has no limits. I've read its 480 pages in three days which is impressive since I work full time, but I just had to make time out of nowhere to keep reading this. I had to make great sacrifices, and might have sold my soul to this literary power couple.
The writing in this one is hypnotizing, it calls you to continue reading and annotate the hell out of it. I feel like Jay's and Amie's writing merge together flawlessly. Sometimes when two authors join forces in a book, you can really tell who wrote what because their voices clash against each other. This is not the case. The writing is smooth, addicting, and just really fucking great.
The chapters in Aurora Rising are told from different point of views, every squad member getting their own POV chapters. I really enjoyed the different POVs, but I wished other squad members got more chapters from their own. I honestly just wanted more from Zila, and I hope she gets more attention in the second book.
Believe me when I say, this squad is going to be iconic in the years to come. The are joining the Six of Crows squad as my faves ever. Also, there is a bromance between Kal and Ty that Iive for. It's a love-hate friendship that I wished turned into more but they're straight and will never happen and I will just hopelessly ship them and will be unhappy forever.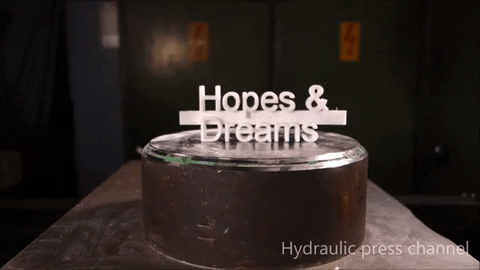 There is bisexual rep though, and I can't really say if it's good rep or not but I thought it was underwhelming for the most part. The romance part of the book is underwhelming overall and that's why it's missing half a star. I thought the romance didn't really make sense and I'm just not feeling the couple that came out of it. They have no chemistry whatsoever and IDK I DON'T LIKE IT.
The ending had me bawling my eyes out and I hope the situation is solved S O O N because we deserve better. They deserve better. My heart is broken and I need a conclusion right now. Jay Kristoff is the master of heart-breaking and he strikes real hard with this one.
I am definitely re-reading once my finished copy arrives because I still need to process some things and experience the roller coaster this book was again. I am truly mesmerized by the Illuminae and Aurora Rising world. I need more and I need it now!
Have you read Illuminae? Are you looking forward to reading Aurora Rising? Let me know in the comments below?