Author(s): Leigh Bardugo
Publisher: Indigo (Orion Children's)
ISBN:  1780621132
Rating: 4 stars
GoodReads | Amazon | BookDepository
Oh hi! There has never been a better time to read The Grisha Trilogy or anything in the Grishaverse for that matter. Netflix recently announced that they are turning this trilogy and the Six of Crows duology into an eight-episode series! I really hope they don't just condense everything into a single season; I want enough episodes to binge watch for at least three days non-stop, thank you.
I read this in December and, oh boy, was it a perfect winter read! If you have not read this book and it sparks your interest, check my review of Shadow and Bone that I posted a while ago!
Siege and Storm is an excellent second instalment to the trilogy. Bardugo expands the Grisha world in such a subtle but brilliant way. There is a point in the book where you realize you've learnt so many new things about the world, but you didn't even realize you were being fed this information.
I'm lowkey mad at Leigh Bardugo though. The one and only reason this book is missing that one star is because there was a lack of The Darkling. As I mentioned in my Shadow and Bone review one of my favourite characters is The Darkling and, honestly, it felt like he was not a big part of this book.
On the other hand, there is Nikolai. GODDAMN NIKOLAI. I can't even process my thoughts on Nikolai. There is something about this character that I absolutely LOVE! Maybe is his wit, how loyal he is, his dark sense of humour, or maybe it's just that he is perfect. Who knows? All I know is I need him to be bisexual. At least.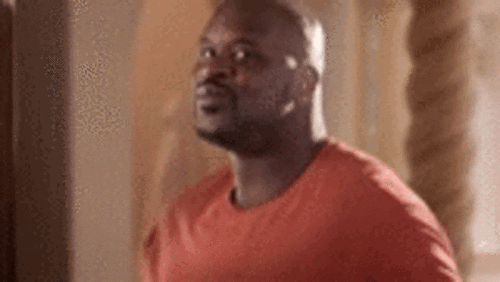 One of my favourite things about this story is how Alina is turned into a saint. Bardugo plays with religion in the story and I appreciate that. She uses religion as a way to control the population, giving them a reason to bow down and follow orders. I feel like it definitely is a new take on religion in YA books and I'm definitely here for that! Also, I love Saints and myths and all that stuff!
This time around the romance entertained me a little bit more. I was able to mostly enjoy everything but Mal having a jealous breakdown every 2 pages. While I usually like what Mal brings to the story, I felt he was both at his best and at his worst in this book. I loved his character development and how he dealt with some unfinished business. On the contrary, I think his jealous tantrums were excessive and he was annoying at times.
While it lacked the shock of this big plot twist of the first book, it did a good job at keeping me at the edge of my seat. I literally read it in two days which is REAL fast for me. Ruin and Rising is already coming my way and waiting to be devoured!
Follow me on Twitter and GoodReads!